Casebound Notebooks
There are many styles of notebook that we can produce with many different finishes…most of which we  produce here at Deanprint.
Casebound Notebooks   can be either section sewn or singer sewn, endpapered and glued into a hard cover.  The one shown below has a square spine, is covered in a bookcloth, blind embossed, has an elastic strap and orange head & tail bands.  This one doesn't have a ribbon page-marker, but if it did we could put that in too!
The one below has a single section singer sewn using grey thread and has a rounded spine that has been 'self' formed by the shape of the bookblock.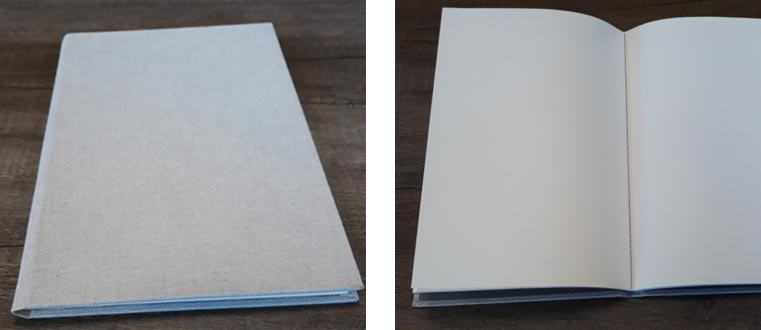 The book below has been section sewn and then lined up the spine with a blue linen and then had front & back boards glued solid to the endpapers to give a ¼ Bound effect.  These were then foiled on the front cover in blue to match the spine cloth.