Book Binding - Services
Book Binders since 1890
Deanprint have been binding books for well over 100 years. We pride our selves on producing beautiful and unique books. We have the most comprehensive facilities in the UK. Equipped for undertaking every step of the book binding process. This enables us to offer the widest choice of options so  we can meet the needs and budget of even the most demanding project.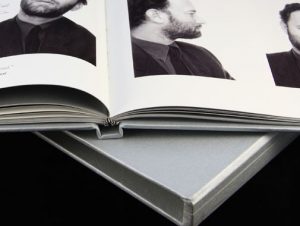 Our range of services and machinery and experience means we fully understand the benefits and applications of the different bookbinding techniques so can select the most suitable process. Also we add those special finishing touches to ensure our clients are not just satisfied but delighted with their finished books.
Please call us to discuss your requirements. We are always ready to discuss the different options to produce a beautiful book or document unique for your application. We are  always happy to give you some indication of prices or a formal quote.