Bespoke Note Books - Case Studies
Bespoke Note Books – Combining Style & Function
A wide range of high quality bespoke note books are produced here at Deanprint. We offer many options to customise our note books  meaning that each project is as unique and special as the client  Such as Leather bound, wiro bound, they may include a ribbon to mark the page,  foil blocked, the options are endless to ensure that each book is as stylish as it is functional. 
Photographs and some examples of the note books that we produce are shown below. Please don't hesitate to get in touch to  discuss your project and understand more about what we can do for you.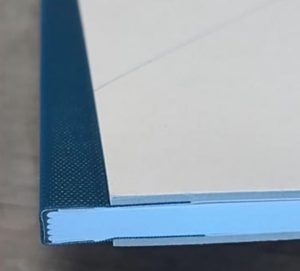 Case binding is the traditional way to produce a hard backed book. Therefor offers a traditional looking quality note book.
Sewn Binding offers a robust note book. In addition it has the advantage that it will open almost flat.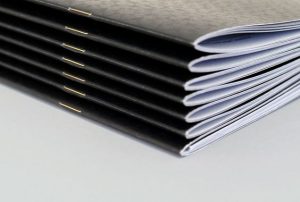 Saddle stitching or staple binding offers a  quick and cost effective way of producing small note books. Furthermore these will open almost flat therefor is a very practical choice.